Maizie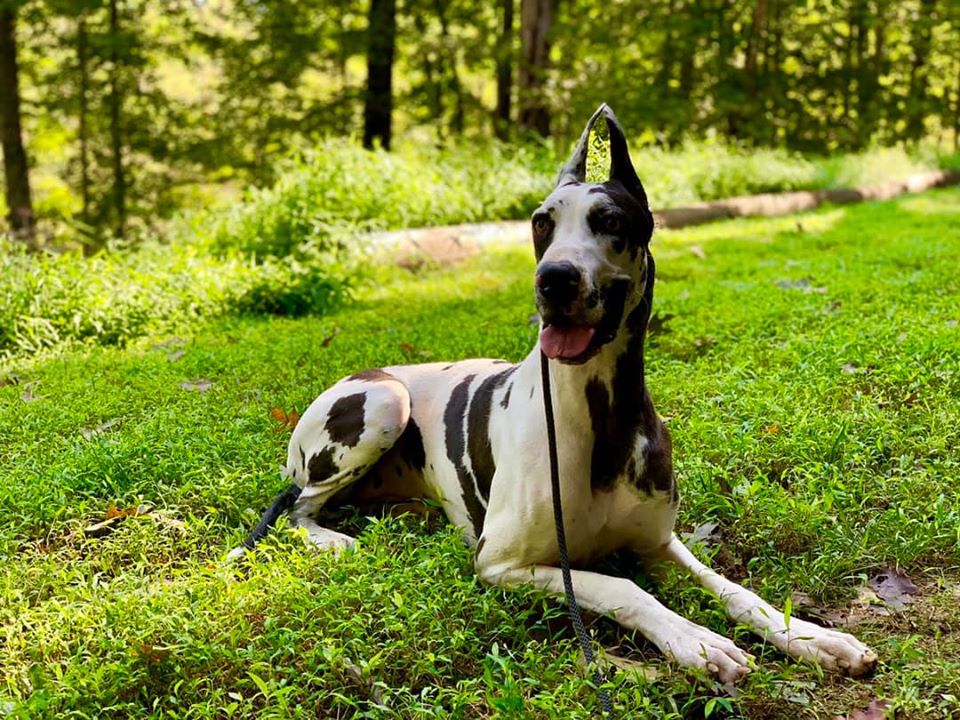 Maizie graduated 2 months ago after spending 2 weeks for the board and train program. I'm writing this review now because only time could tell if it was successful. Julie Josh and Gabby saved our home from utter chaos and daily stress. Nipped 6 year old, terrified cats,counter surfing, clothes always having holes in them from "playful" mouthing, a dog that could not be trusted alone AT ALL especially outside with her 6 year old human. There were days I broke down and cried. I could never accomplish anything too busy chasing stolen remotes toys and even stealing new glasses out of my purse resulting in an 800 replacement of new progressive lenses. I'm going to say I loved my dog but I hated my life with her in it. I asked (aka as begged) to send her here as my only Christmas present pretty much stating if I couldn't have this I was going to have a nervous breakdown. Then there was the guilt of having her constantly in the kennel or saying no when people wanted to come over stating Maizie doesn't do well with people let alone little kids.. not in a mean way mind you in an obnoxious play with me jump all over mouth and rip your clothes way.
Fast forward to today. This program and the trainers that "get it" and understand dog behavior have turned our lives around. We off leash walk all the time the 6 year old has a true bff she can run with play with walk to and from school with and seriously this Great Dane off leash heals with her. The bond between them is amazing (I'm tearing up thinking about it) Maizie has changed so much that we did something I would NEVER have considered with any previous dog. We went to dance recital pictures off leash. About 100 people children and adults running around changing costumes and she stayed in place. Relaxed and content. We broke her from the command when people wanted to pet her (because who wouldn't) but we now advocate for her and are confident to say no she is in training or please wait a minute. My 18 year old takes her hiking, down to the Inner Harbor, and out with her friends. The quality of life this program has brought too not only our home but more importantly Maizie is priceless. If you are undecided…just do it. It is life changing.
Amy Tucker
Maizie's Owner
Pablo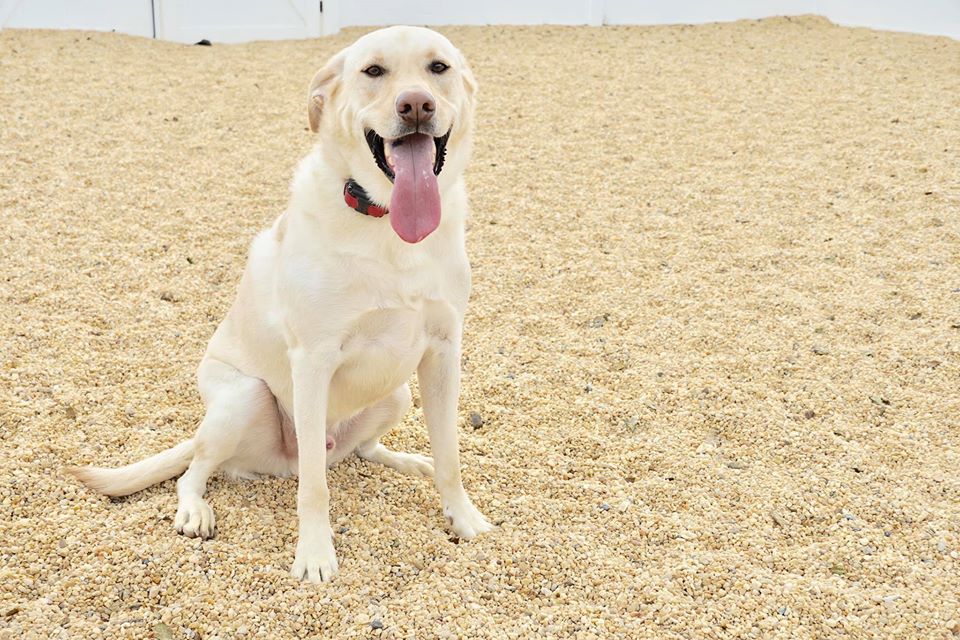 We left our VERY hyper and leash reactive lab with Julie, Josh and Gabby for the 2 week board and train program. I was originally a bit concerned, he's never been away for that long, but they made sure to post pictures and videos daily. We truly felt like part of the journey. They took the time to listen to us through the interview, before drop off and at drop off. They made sure our concerns were heard. They were extremely clear and transparent about every aspect of training, nothing was a surprise, and the reasoning behind each training method was also explained in detail. They did a fantastic job with Pablo! We got back our loving, forever happy lab with the difference that now he can relax. He can breathe and enjoy life without having to go 100mph. We love being able to walk him off leash or have him in a down and know he'll stay and listen. It's not just amazing "tricks" it's truly life changing. We enjoy walks now, we take him places, we can trust he'll make the right decisions, we ENJOY our boy again and our adventures are now just getting better. We couldn't be more thankful. If you're looking for a team that's going to tell you everything you want to hear and just repeat "good boy/girl" until one day your dog decides to listen, this isn't the place for you. If you're looking for a team that's going to get down to the main issues your dog is facing, that's willing to make the right and tough calls to make your dog reliable, that will not sugar coat things for you (because they'll also train YOU) and provide an actual life changing training, give them a call.
Maria Escobar
Pablo's Owner
Luna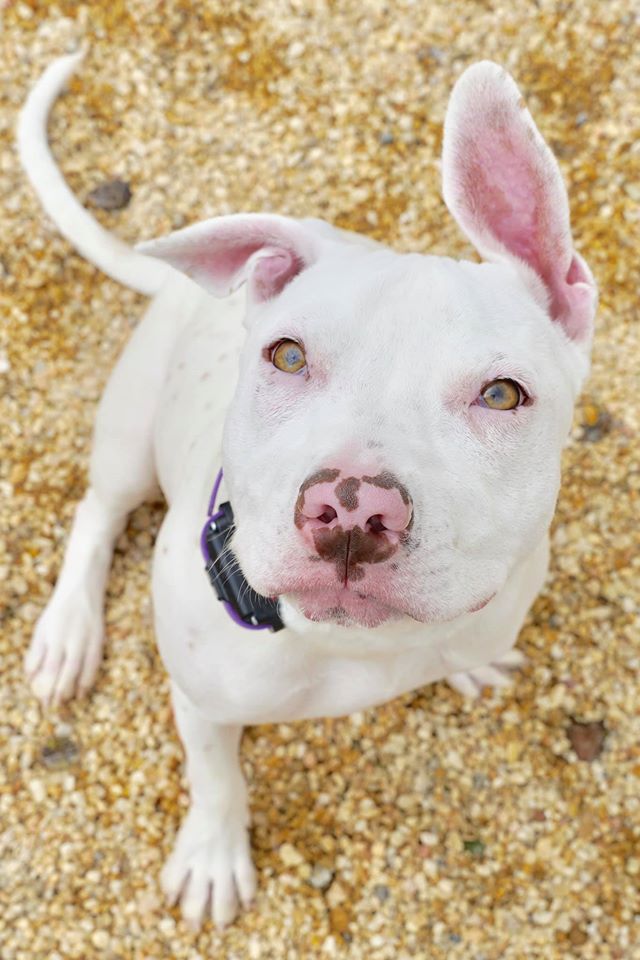 I am so THRILLED with the outcomes that we have seen from our dog's time with Julie, Josh, and Gabby!!! Our puppy, who couldn't be still or leave our toddler alone, is now laying peacefully while he plays. She can run with my husband in a perfect heel! The cats have a new-found freedom. She listens impeccably and with the tools given, she's so fool-proof… it's truly incredible. We are SO PLEASED!!! And so, so thankful! Our house is a peaceful place now, with a functional canine family member, rather than a tiny tornado ????
Jessica Riser
Luna's Owner
Maiden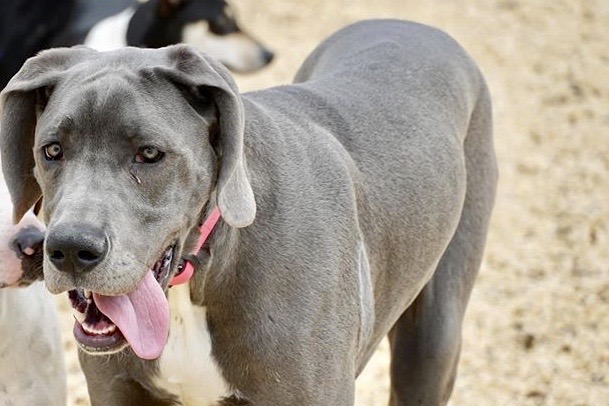 Turned my crazy puppy into a normal well behaved dog!! Couldn't be happier with how well trained my girl Maiden is now!! Julie, Josh, and Gabby do an amazing job. Maiden is excited to be back for boarding in a few weeks!
Adam LaHart
Maiden's Owner
Cletus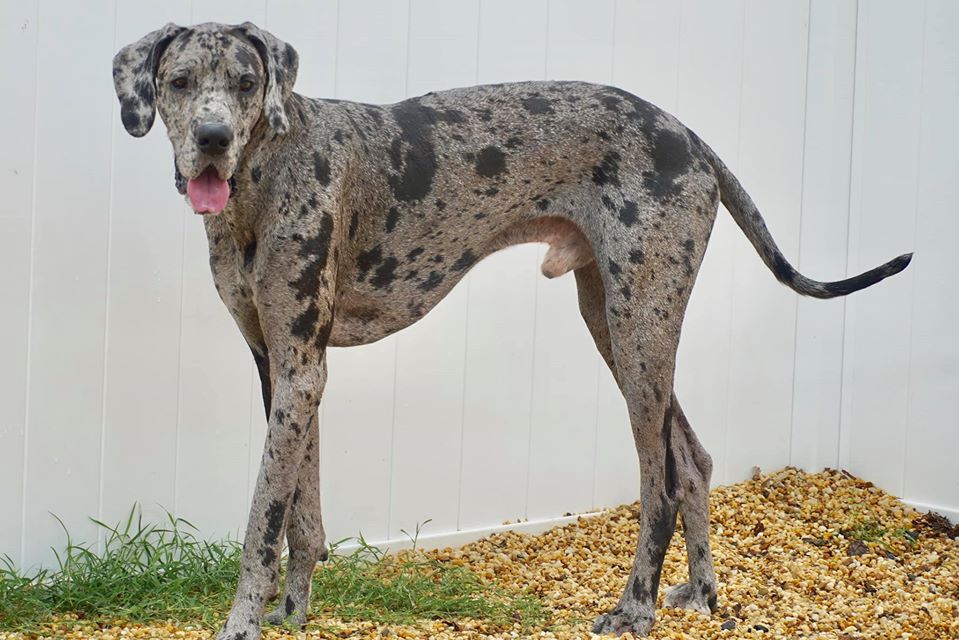 Cletus the Great Dane spent two weeks with Julie, Josh, and Gabby. Although he had a mind of his own and didn't want humans to tell him what to do, he finally got it! We were able to take him to work with us this weekend and he loved it and listened to everything we told him. This has changed our lives so much having a dog who listens and is still fun to be around. Thank you guys so much and we will see you in August for boarding!!!
Joanie Rodriguez
Cletus' Owner