Julie
Tell me about yourself!
Hi, I'm Julie Barber, founder and co-owner at Julie's K9 Academy! I live in Falling Waters, WV with co-owner and head trainer, Josh, our toddler son, Jesse, our two dogs, Riggins and Izzy and elderly cat, Kiki. I moved here to add a second location and grow our training business after living in the downtown Frederick area for over a decade. For the past 15 years I've worked in healthcare in Radiology, specifically the MRI modality, taking diagnostic images, and helping close the loop between pain and treatment for patients in need of care. I've always gravitated towards hobbies and professions that have allowed me to identify a problem and then to seek a solution to fix it. Helping people get to the root of an issue has always been a passion of mine. Because of this, dog training has been a natural transition for me. You can read further about our story HERE.
---
How did you get into dog training?
I adopted Riggins from a local rescue in 2015. We bonded immediately and I was so happy I found him, but it became clear there were some fairly big issues to work out. Within a few weeks he was exhibiting really scary behaviors: jumping on people (he's 90 lbs!), eating trash and clothing, growling, dragging me on walks, and worst of all, exploding with aggressive rage at the sight of another dog on a leash. Needless to say I know all too well what it feels like to struggle with your dog, that hopeless feeling of not knowing if your best friend could hurt themselves, you, or someone else.
Through trial and error, I completely transformed my relationship with Riggins. Now, he looks to me for guidance and leadership instead of making all of his own decisions, and I cannot imagine a better companion. We do everything together now – hiking, walking through the city, and even road-tripping across state lines for training seminars.
Naturally, friends, family and even strangers began asking for help with their dogs after witnessing our successes. Seeing the struggles and fear on their faces resonated with me on a very personal level, and I wanted nothing more than to help them as best I could. Soon, I was getting great results with training other dogs too, and learning so much in the process. In 2017, I officially opened Julie's K9 Academy in a 900 square foot downtown rowhouse! It then grew to a bigger location just on the outside of downtown, and now we have another location in Falling Waters!
Are you qualified to train my dog?
In addition to training my dog, Riggins, I have dedicated years of my life to learning and understanding canine behavior and seeking out education as much as possible. Here are a few examples of how I've grown my professional qualifications over the last few years:
Shadowed a professional trainer for five months assisting with group obedience classes, trick and agility classes as well as private in-home lessons.
Volunteered at a local animal shelter walking dogs.
Attended six of Jeff Gellman's, of Solid K9 Training, RV Dog Training Seminars, a comprehensive training seminar focusing primarily on dog behavior, obedience, and how to stop unwanted behaviors.
Attended Train the Trainers (T3), a 7-day, 80-hour, hands-on dog training seminar with three of the best trainers in the country…twice
Spent a week shadowing Victoria Smith in Orlando, FL at her Board and Train facility, Take the Lead K9 Training.
Spent countless hours watching online seminars and reading as much as I can about dog training from the greatest in the field.
Spent a week shadowing Solid K9 Training in Providence, RI where they train some of the most aggressive and hard to handle dogs. Worked closely with the trainers day after day in rehabilitating these dogs.
Ultimately, I've found that my greatest learning experiences come from working directly with dogs all day, everyday. Hands-on training is what has gotten me the best results.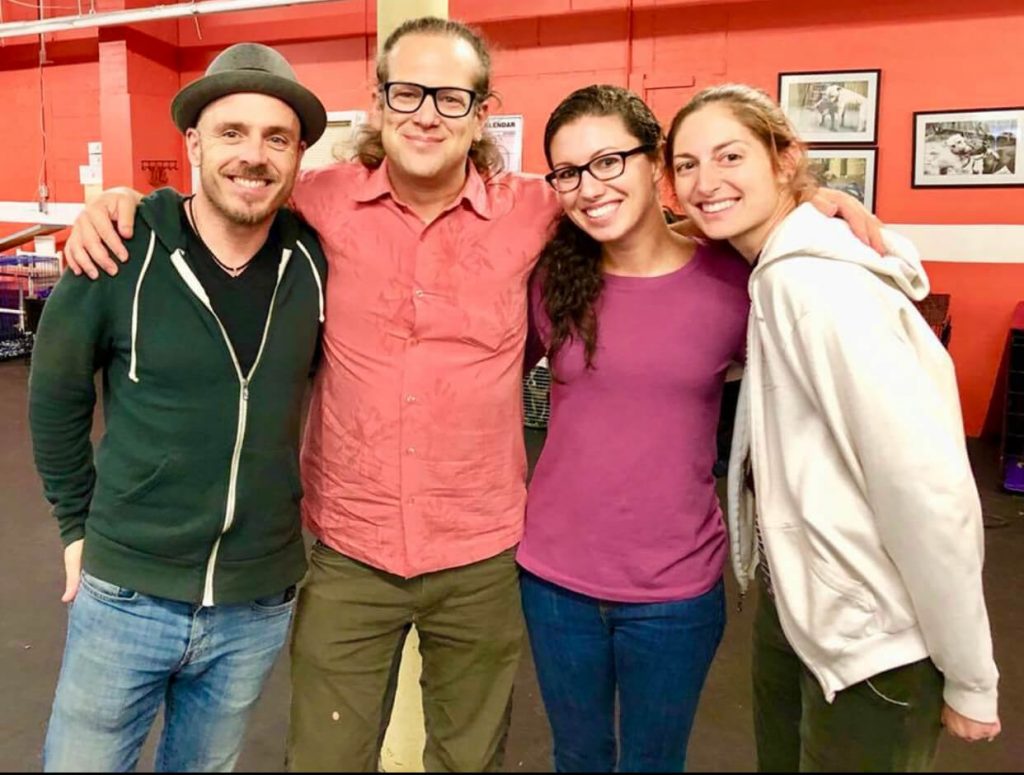 What do you do when you're not training?
My friends and family might tell you I'm always training, but I do enjoy some non-dog related hobbies! I love to hike our local trails at Gambrill State Park and Maryland Heights in Harper's Ferry, WV. I love traveling internationally and have been to Europe several times (with friends and even alone). I also regularly model for figure drawing classes at local art galleries, and enjoy going to live music concerts whenever I can (especially the outdoor, dog-friendly ones!).
Have a question I didn't answer here? Email me. I look forward to hearing from you!
---
Josh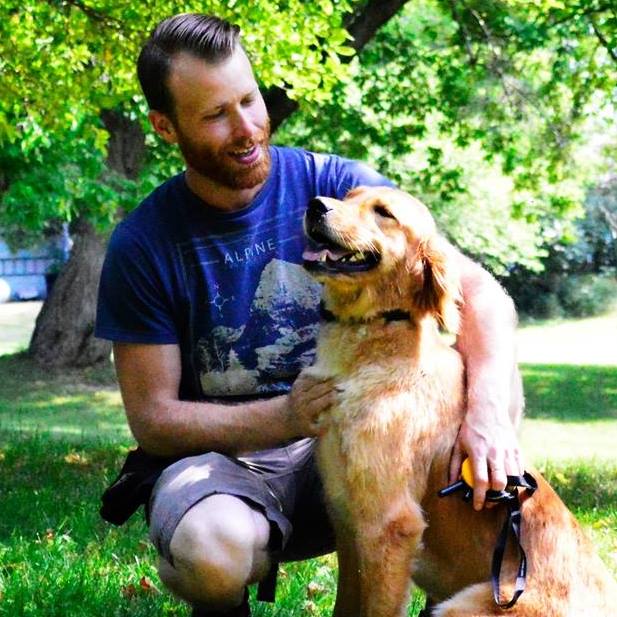 Josh was born and raised in upstate New York – like WAY up there! He grew up in Ticonderoga which is part of the Adirondack State Park. He spent years working with disabled adults in group homes. He learned so much about problem solving and behavior in general through this experience. Soon, his superiors started noticing a significant decrease in the amount of "violent behaviors" or "incidents" occurring in the homes Josh worked in. He has a true talent for being able to recognize the core of a problem and develop a solution in a practical way. During his time working in the human services field, Josh mentored under a behavioral specialist with the company who taught him the foundation of learning theory and applied behavioral analysis. It became a passion of his to learn about behavior and improve the lives of the people he cared for. This would later become a valuable skill when he found himself in the dog training field…
In July of 2014, Josh welcomed a Husky/St. Bernard puppy into his life. The puppy quickly grew to be over 100 pounds. Josh noticed the puppy was starting to become unruly, and rapidly came to the realization this puppy needed some work. And there began his journey into studying and learning everything he could about the relationship between human and dog. He completely trained his dog to be a well mannered on and off leash companion who would eventually help rehabilitate other dogs in training, help with socialization, and accompany him up mountain hikes daily. Word spread quickly and before he knew it, he was in high demand with a waiting list for his board and train program. He trained for many years in Upstate New York until March of 2018 when he heard Julie was looking for help in Maryland because she had such a long waiting list. He took a huge risk and came down for what he thought would be just the month of April for training dogs with Julie. He never took his return flight home, and he's been here with Julie's K9 Academy ever since.
Is Josh qualified to train my dog?
Josh has spent over a decade studying animal behavior in general – both human and canine. At this point he has worked with hundreds and hundreds of dogs of all ages, breeds, temperaments, issues, and behaviors. Here are a few examples of how he's grown his professional qualifications over the years:
Shadowed The Good Dog Training and Rehabilitation in Los Angeles, CA working closely along with their team training, walking, observing, and problem solving.
Shadowed Solid K9 Training in Providence, RI
Attended a 7 day, 80 hour dog training and behavior workshop in Providence, Rhode Island called Train The Trainers
Josh now runs the shadow program we have here at Julie's K9 Academy, where trainers have come from all over the country including Hawaii to learn from him.
What does Josh do when he's not training?
Josh is probably doing one of three things: playing his guitar, painting in his studio, or hiking a mountain with Jesse and the dogs. You can check some of Josh's art out here.
---
Gabby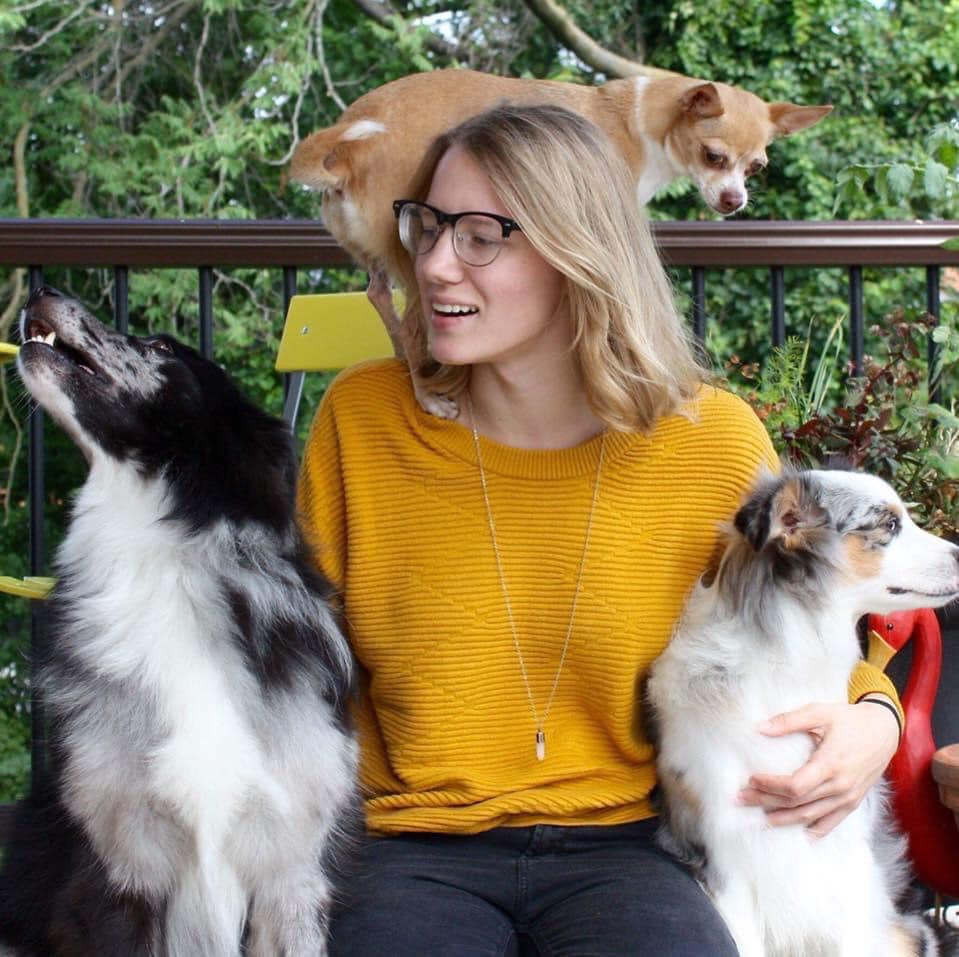 Gabby has been working with dogs professionally for over a decade from pack hiking groups of dogs in San Francisco, to grooming, to managing daycares, and now training family companions with Julie's K9 Academy – Dog Training. She's also been teaching group classes for 6 years with topics ranging from manners to foundations for sports to tricks.
Is Gabby qualified to train my dog?
Gabby has attended workshops and seminars from trainers all over the country:
Emily Larlham "The Building Blocks to Advanced Training and Companionship"
Tip Campbell "Up to the Challenge: Working with Difficult and Special Needs Dogs" "Customer Service Skills"
Gary Wilkes "Aggression, Inside and Out" "How to Stop Unacceptable Behaviors" "Working with Fearful Dogs"
Sue Sternberg "Sociability vs. Aggression" "Evaluating Unfamiliar Dogs"
Ken Ramirez "Reinforcement Strategies" "Social Animals: Working with Groups of Animals" "Aggression Reduction Strategies"
Denise Fenzi "Engagement, Toy, and Personal Play"
Victoria Smith, Jeff Gellman, Sean O'Shea "Train the Trainers Weeklong Dog Training Workshop"
Jeff Gellman's RV Dog Training Seminar "Stopping Unwanted Behaviors" x2
What is Gabby doing when she's not training dogs?
You can most likely find Gabby running her disc league for dogs "Down to Fetch and Toss Fetch League", pack hiking with tons of dogs in the woods, playing trivia at a local restaurant, frequenting the many Escape Rooms in Downtown Frederick, tending to her many house plants, and spending time with her own pack: Gus, Taco and Beowulf.
---
Jesse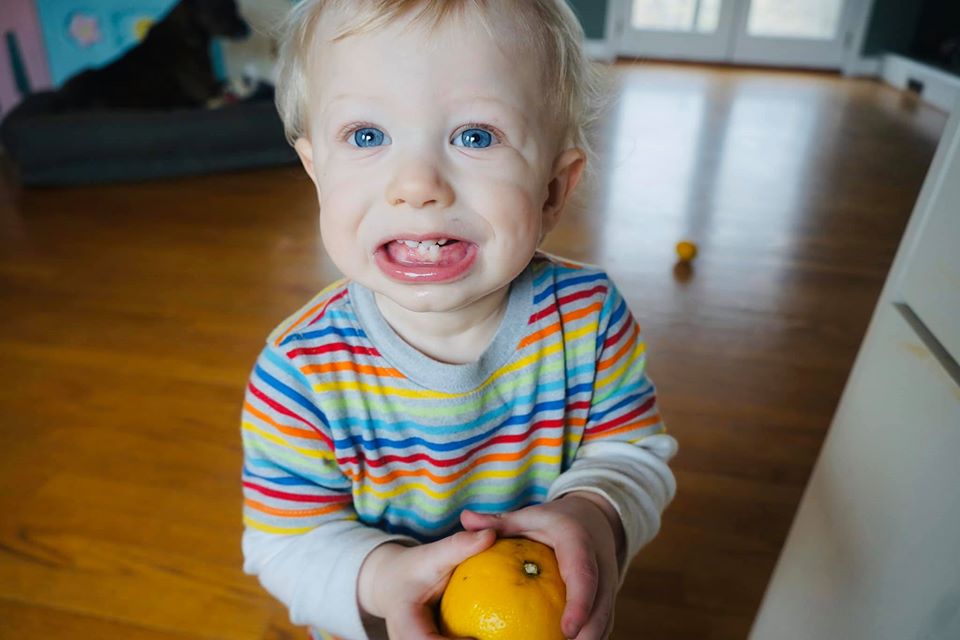 Jesse was born on April 19, 2019 and has been around dogs in training since the day he came home from the hospital. He has become an important part of our program helping dogs learn to be calm around children. He giggles like crazy at the dogs and thoroughly enjoys his role 🙂