Harley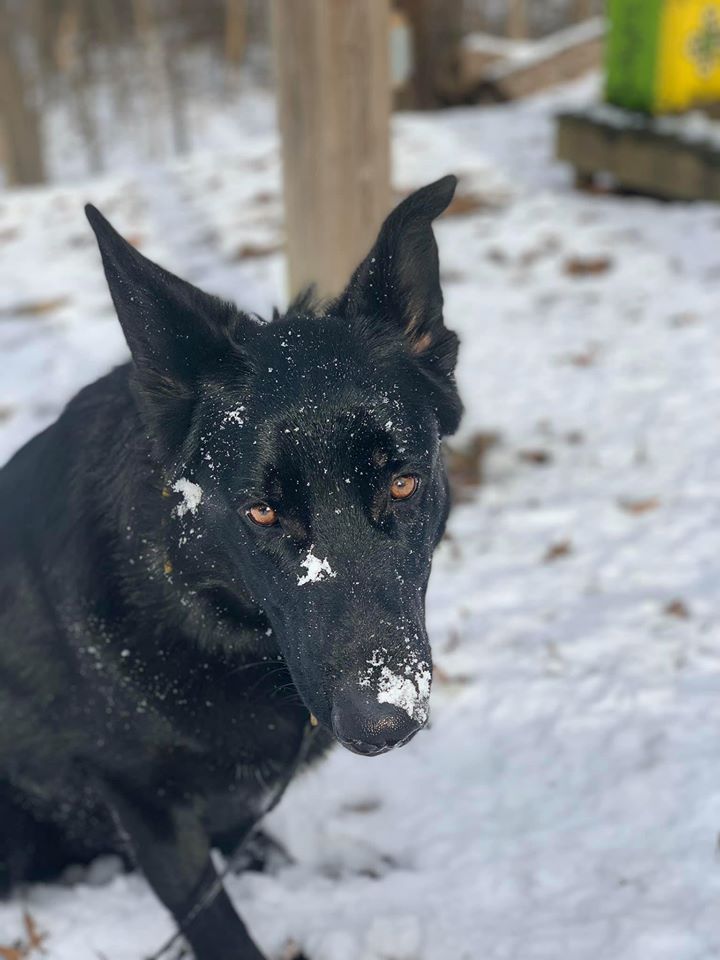 This training was just what Harley needed. No more whining!! Real life story: About a week ago I was traveling up I 95 in the pouring rain. Around Walterboro, SC my car hydroplaned into at 360 then down an embankment into a tree. My beautiful boy Harley was in the car with me. The first person at the scene was a combat medic. I told him my dog was in the car with me and was trained. The trooper wanted to call animal control to take him. The combat vet explained the situation to EMS. Harley listened to all directions and followed the EMS to the ambulance. He laid down in the ambulance without a peep. I was strapped to a back board but put him in a double down. At the hospital he was kenneled. There he became the hospital mascot. They asked to walk him and feed him treats. One doctor even went out to his car and brought him in a bag of treats. When they were able the brought him into my hospital room where he laid down never making a sound. With everything happening he was amazing! I want to thank Julie, Josh and Gabby. I am so proud of Harley! He checked out fine by the vets. On the other hand I have a fractured sternum and badly bruised and swollen leg. I thank God we are both alive! Nothing like a well trained pup.
Melissa Carpenter
Harley's Owner
Punky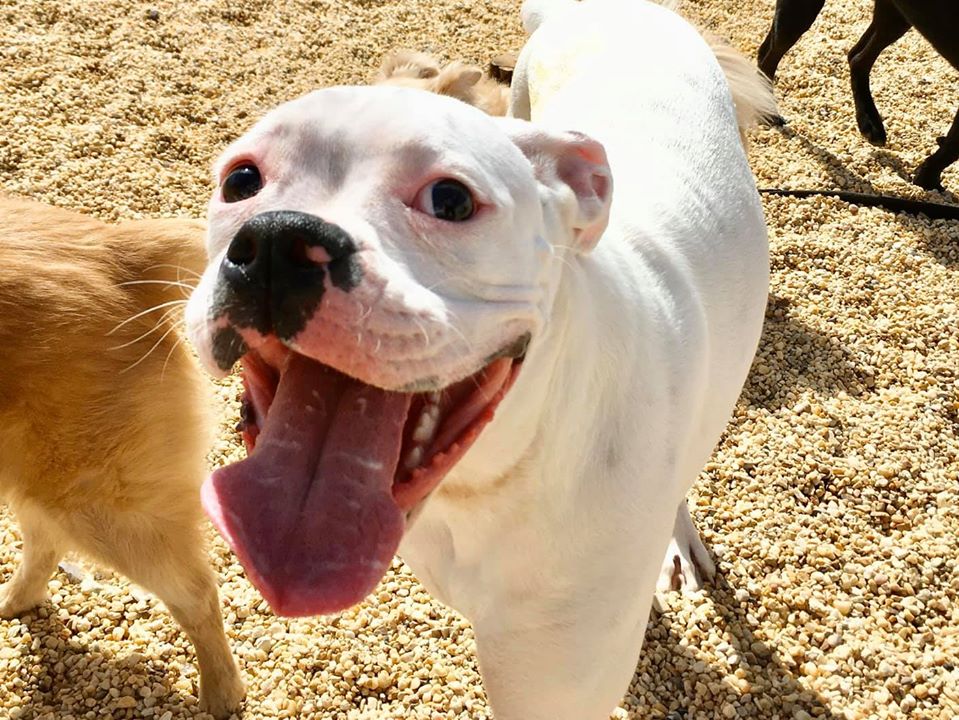 Our 6 month old puppy, Punky, completed the board and train program a few weeks ago and the results far exceeded our expectations! She listens when asked to do something, she's much more well behaved, and we have not had to use a leash with her at all! The board and train program is incredible and we highly recommend it to everyone we talk to! Thanks again Julie, Gabby, and Josh.
Mark & Michelle Borgen
Punky's Owners
Walter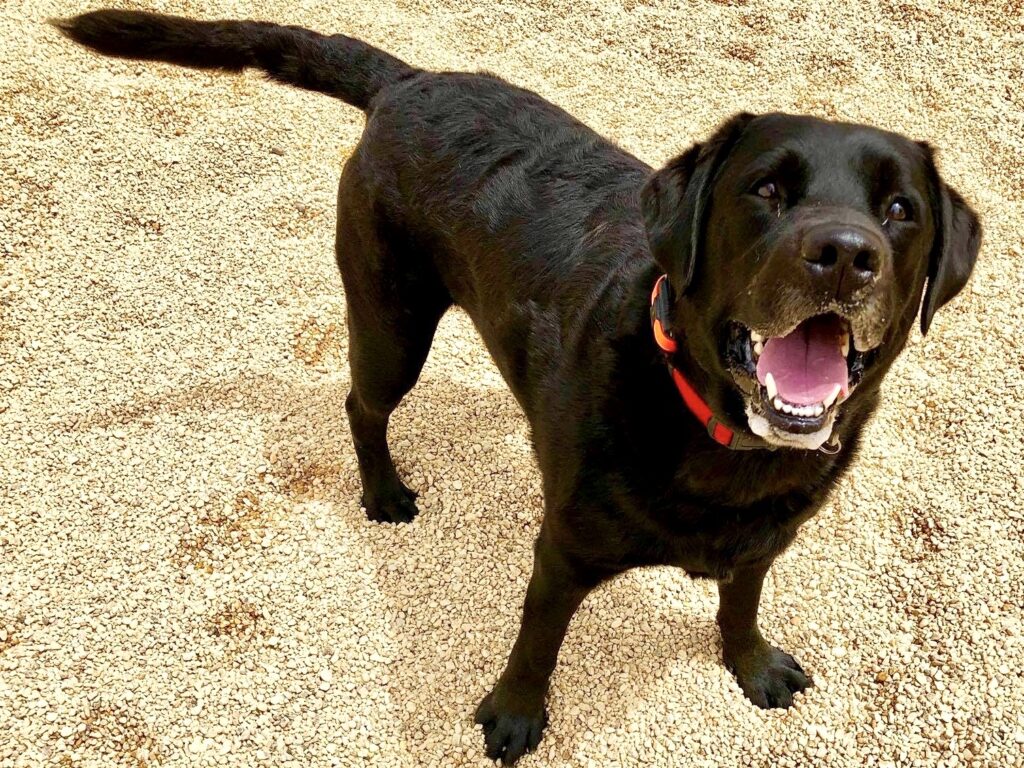 Walter graduated from Julie's K9 Academy 2 years ago and has the honor of being the most leash reactive dog they've trained. Walter and I just got back from Home Depot and PetSmart, there were many other dogs. I was stopped multiple times for people to tell me what a well behaved dog I have! He is a 100 pound English Lab and I could never walk him in the vicinity of any other dogs. He would lunge, bark and sound ridiculously aggressive. He always was the sweetest dog in all other circumstances, but we could never figure out what to do, and he could never be with us in public. We went to all sorts of other training- Obedience, clicker in both private and group environments. We spent years looking for solutions. If you are wondering if Julie's K9 academy will make a difference in your dog, it definitely will!! We are so grateful to be able to enjoy our dog.
Eileen Komara
Walter's Owner
Mickey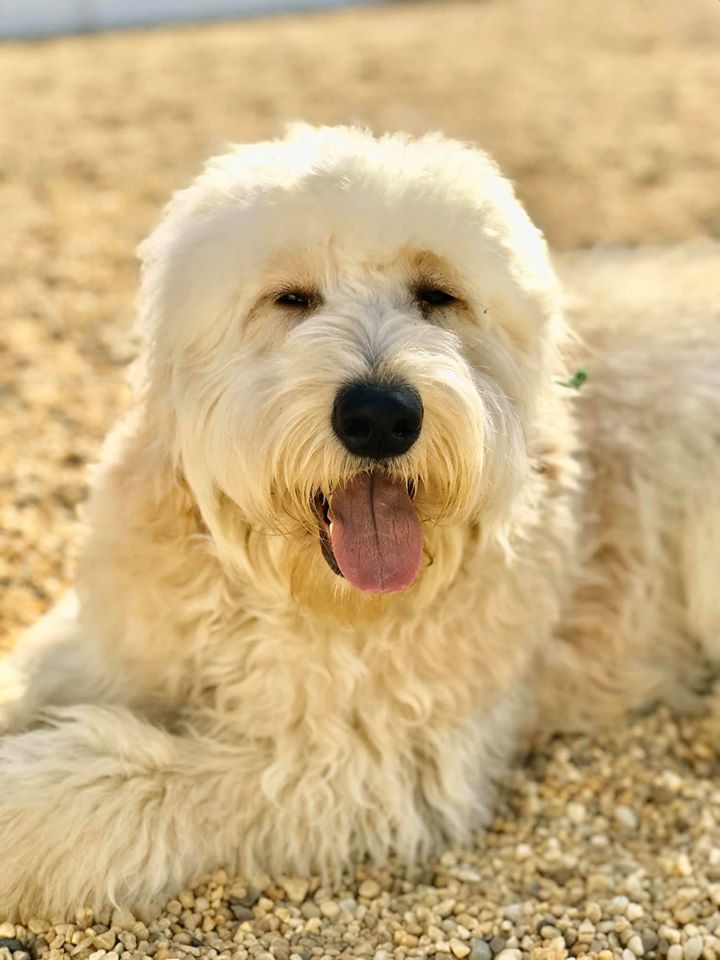 Our family highly recommends Julie's K9 Academy!
When we dropped off our 9 month old goldendoodle for his two week board and train, he was displaying behaviors like nuisance barking, nipping, leash pulling, and extreme impulsivity. We had tried several other obedience training courses and we even had a trainer come into our home and work with us, but these methods had no impact. Julie's K9 Academy board and train program not only worked, but the training completely transformed Mickey. Mickey is now an absolute joy to take on walks and to live with every day. His anxiety has been replaced with confidence and calm. He still retained his playful, energetic, and loving personality that we enjoy, but we have learned how to determine if he is becoming over-stimulated and how to set boundaries with Mickey so that playtime is fun and safe for everyone. The greatest part of the program is the support families receive after your dog comes home. Any time we have a question or concern, we receive prompt and supportive feedback to help us continue our training at home. While Mickey was in training, Julie, Josh, and Gabby treated him as if he were their own dog, and they continue to do so with their ongoing support and investment in our family's success.
Anne Madlin
Mickey's Owner
Skye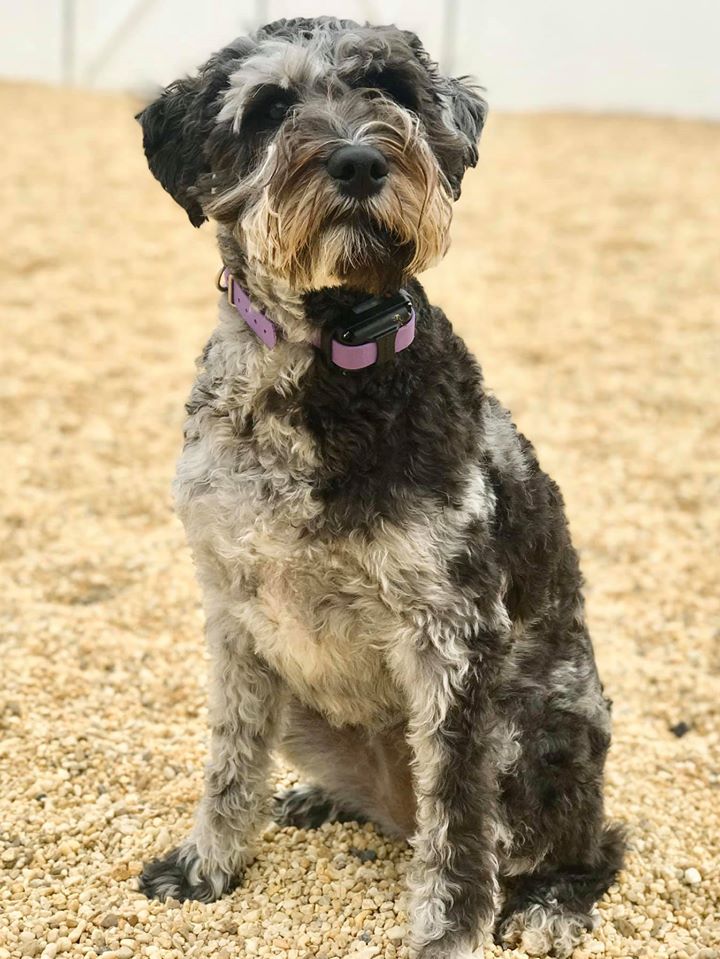 We completed the board and train 16 day program in January of 2020. Can truthfully say our expectations have been far exceeded. Our schnoodle is 18 months old. Her disposition's super sweet however we had many challenges. Barking incessantly, would not come ever, pulled and lunged on any walk. We are campers and hikers, it was impossible to have her with us. In these 2 short weeks since pickup we have thoroughly enjoyed our "new" companion. Hiking, daily walks, downtown, parks and in the neighborhood are now fun-both for Skye and us-thanks to The team at Julie's. We had reservations about leaving her and I think I cried for most of the first 5 days. But Gabby posted lots of videos and pictures so that we could see her progress. The transformation was amazing. And while she is an exceptional part of our family, she now makes better decisions and listens attentively! There is a hard part, the dog is beautifully trained, we as owners not so much – lol. Don't worry, the support, help and just general "we got you" from Julie, Josh and Gabby is better than you'll imagine. We are confident that any issues that arise can be addressed with the professionals guiding us. We had recommendations for this training from dog owners we personally knew. We are now strong advocates for this wonderful program. Skye will be her best dog and we strive to be her best family with the support and guidance of team Julie!!
Diana and Jim Grimm
Skye's Owners