Rocket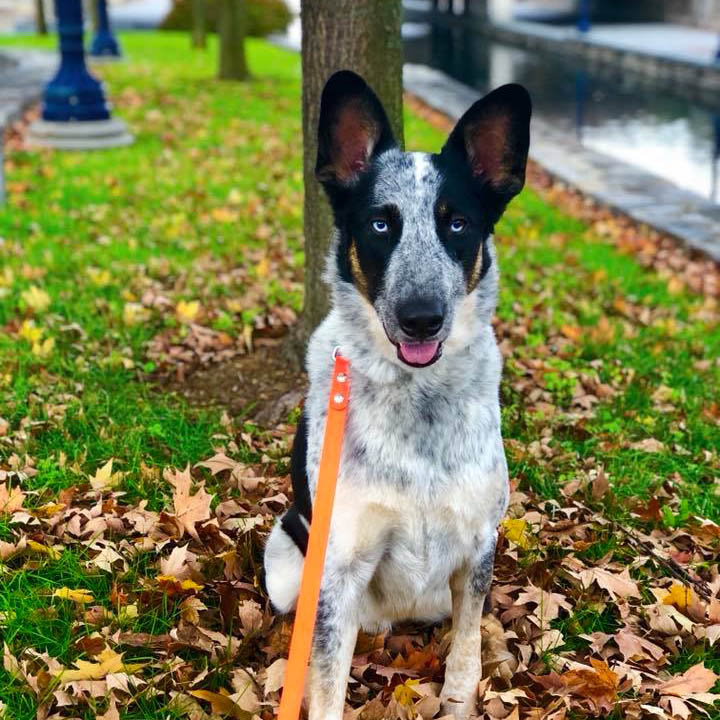 Our dog Rocket was hit by a parcel delivery truck due to a lack of off leash recall. We were also unfortunately accustomed to other less desirable behaviors like pulling and barking on leash, rushing through doors, and only doing things on his terms. After a 2 week board and train, Rocket and the humans learned that if we have clear consistent boundaries and expectations, we can all live more comfortably together. Rocket is calmer and we are more relaxed. We cannot thank Julie's K9 Academy enough for her professional expertise and support.
Rebecca Clark
Rocket's Owner
Brutus
A few months ago our family adopted Brutus, a 2-yr-old Pitbull. Although lovable and great with people, his dog-to-dog interactions were really scary: fence fighting/barking, snapping and snarling at other dogs on walks, and constantly irritating my Yorkie in the house. He was also super anxious— pacing around the house for hours on end, counter surfing, trash diving, jumping on the furniture, constantly on high alert at the slightest noise. We struggled to teach him any commands, as he would only listen if we had treats. Owning a dog that cannot relax or obey commands is exhausting, and I was beginning to think we had made a terrible mistake in bringing him home until we me Julie. After a two week board and train, Brutus came home a new dog. He still has his happy, playful personality, but know he knows all his basic obedience commands, and his anxiety is gone! He is finally able to relax on command, whether on his place bed in our living room, or holding a downstay on the floor in the midst of a crazy Christmas celebration that was filled with running children, toys all over the floor, and food everywhere. He calmly ignores other dogs on walks, and plays so gently with my Yorkie that they have become best friends. Our home environment is peaceful again, and we owe it all to Julie.
Katrina Reggio
Brutus' Owner
Marshall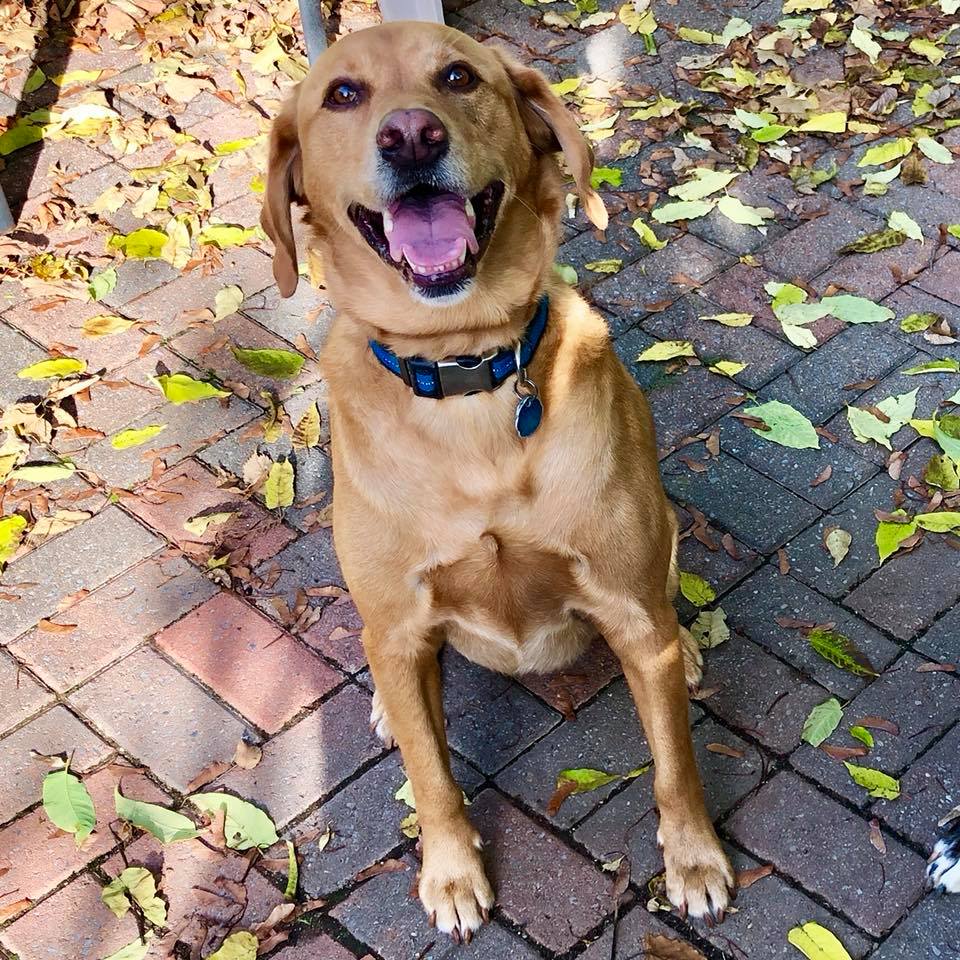 Julie's training of our dog, Marshall, has completely changed our interaction with him for the better! Two weeks … just two weeks. And he's 5 years old! Marshall (a male, lab mix) was an excitable boy, well known in our circle of friends as a jumper. We have learned from Julie how to better communicate with Marshall. And he appears to respond to us willingly and joyfully. Our leash walks are mutually enjoyable now, greeting visitors is a pleasure, and the concept of 'place' has allowed for stress free (independent) down time for our velcro-dog (who would otherwise opt 24/7 to be at my feet or on my lap!) As we continue to apply Julie's methods to training and teaching Marshall, Julie continues to provide us with pointers and constructive feedback. We are thrilled with the training.
Debbie Williamson
Marshall's Owner
Desi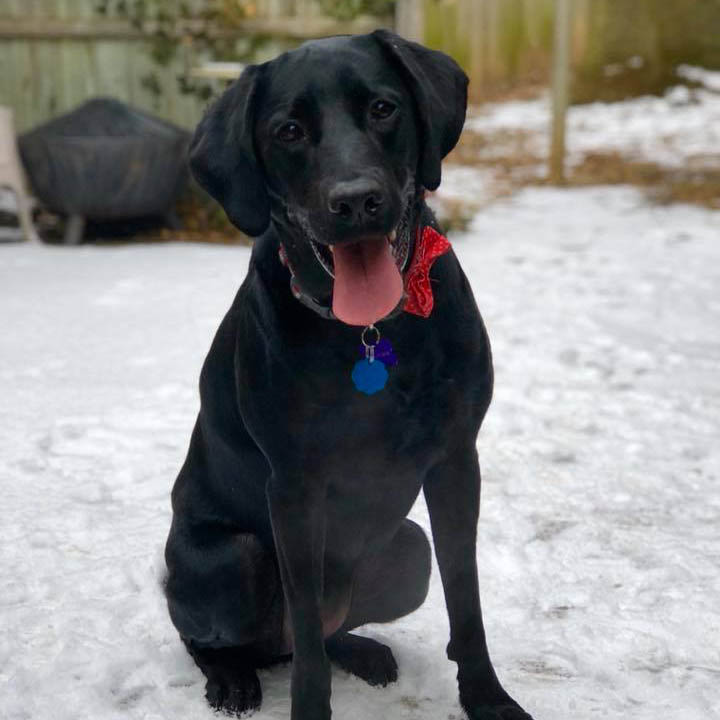 I just sent my lab, Desi for a two week board and train with Julie. Before going, Desi struggled with pulling on walks to the point where my hands would hurt afterward, jumping on all my friends when they walked into my house, and not coming when called. After her training Desi has done a complete 180 and all because of Julie. I just took Desi to Baker Park on a nice day, before this would have been impossible. She had high distractions today: children, dogs, cars, people playing sports, and the whole time Desi was focused, coming when called, lying down and sitting on command and the best part I was able to have her walk around Baker Park without her pulling. She didn't even jump on my friend when she walked into the house to see me and utilized the place command without any problems. I would highly recommend Julie's K9 Academy. She trained Desi and focused her but more importantly she helped me understand how to train Desi and really help me continue her training outside of the board and train environment. It's clear that Julie is knowledgeable and cares about the progress and success of her clients! She really is amazing and changed mine and Desi's life. Go see her!
Charlie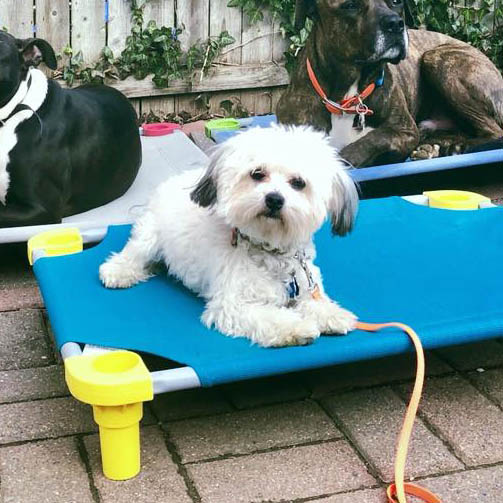 With a new baby, we needed help training our little dog, Charlie, so he could be safe around the kids and still incorporated into our daily activities. Julie worked really hard and we brought Charlie home to find he was calmer and controllable on walks and at home. We have incorporated "place" into our everyday lives. Charlie seems happy to be with us all the time without having to constantly be corrected to not jump on the kids. Best of all, Aubrey, my five year old, can walk Charlie and he listens to her commands. She is very excited and tells me next she will teach him to jump through a hula hoop.
Katie Parker
Charlie's Owner