Quinn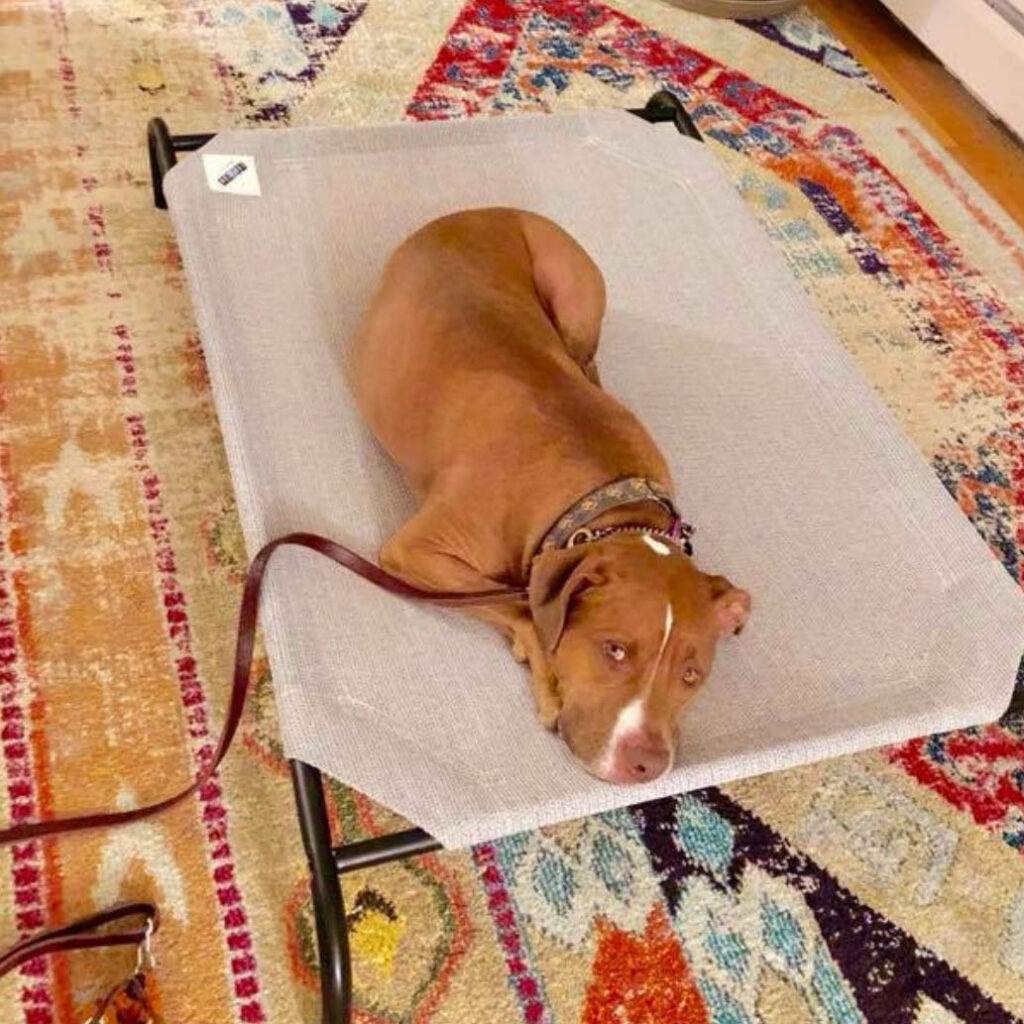 We brought our sweet dog, Quinn, to Julie because we wanted him to learn "place." What we received was so much more than that. Julie taught us the importance of communication with Quinn and has shown us that he is a very intelligent dog! We had no idea what he was capable of learning because WE didn't know how to properly communicate to him what it was we wanted from him. We've been to other trainers in the past- I've left frustrated and even in tears once. Julie is patient and understanding not only with dogs, but with their people too. We are grateful for our time with her!
Dawn Jubach
Quinn's Owner
Roscoe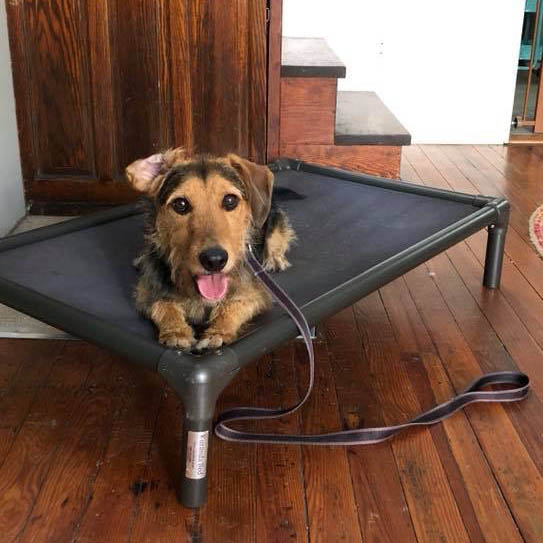 Julie has made life with our dog Roscoe not only bearable but she has made it highly enjoyable! Our dog had been through many different training programs before but he was still whining at other dogs, pulling towards squirrels on walks, jumping on guests and getting up when we asked him to go into a "down-stay". Julie was easy to work with, confident, knowledgeable and helped to train Roscoe into the ideal companion for downtown Frederick. Highly recommend.
Rachel and Kevin Gammell
Roscoe's Owners
Chuck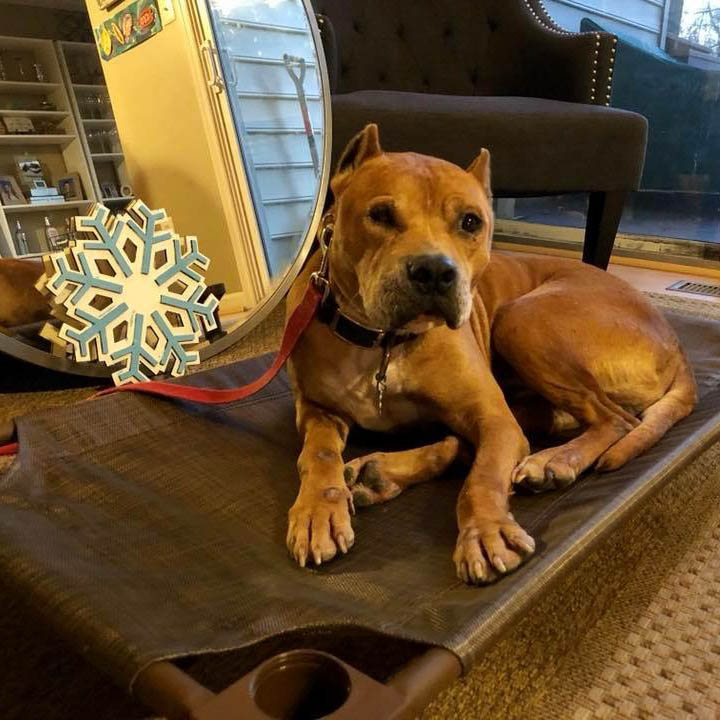 Julie's K9 Academy has been a blessing to our family and our rescue dog, Chuck. Julie helped our dog overcome behaviors that were stressful to our family and unacceptable in our house. She's extremely knowledgeable and passionate about dog training. She's flexible with her schedule, affordable, and has always been available to us for questions. I also noticed that she loves training challenges and she will truly love your dog!! I 100% recommend Julie's K-9 Academy. Such a great experience!!
Conor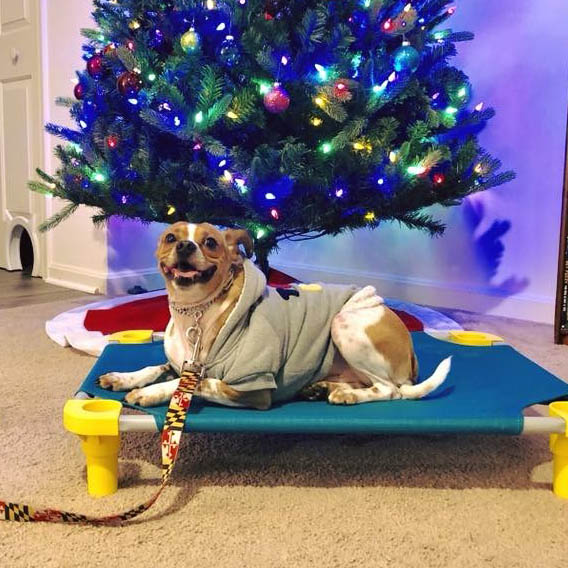 Julie has been so amazing to work with! When we first rescued Conor, he was suffering from major anxiety and we could barely leave him alone. After just a few sessions with Julie, he is a happy and confident dog. She has helped us teach him simple commands that have helped raise his confidence and brought us closer with our dog. She is always there to answer any questions that we have and has never pushed us to do anything that we weren't comfortable with. She has given us all the steps to continue to help Conor be the dog we always knew he could be! I would recommend Julie to every dog owner I know! It's never too late to help your dog and make your life so much easier!
Hugo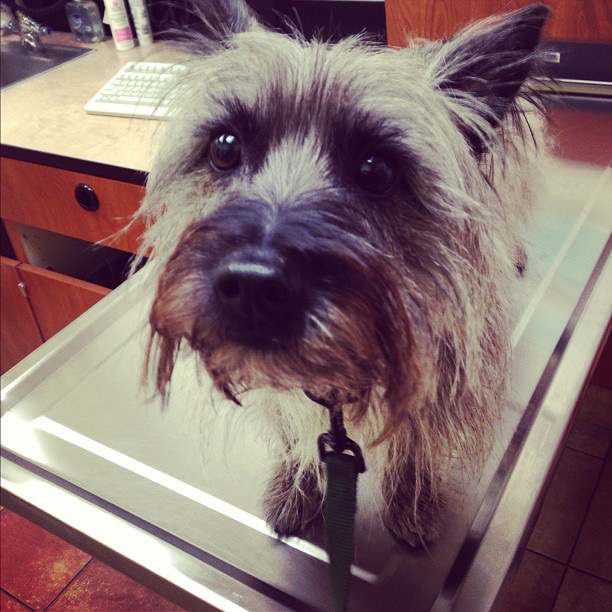 Julie has completely transformed my little Hugo and in turn, changed our lives. Hugo was a fearful, neurotic mess before we met Julie. You would think walks with a 19lb Cairn terrier would be a piece of cake, but the opposite was true in our case. He pulled to the point of choking himself and often almost pulled me to the ground. Walking near or around other dogs was near impossible and beyond embarrassing. Hugo had completely unmanageable leash aggression that left me tense, tired and, to be honest, unwilling to go on long walks with him. Then came Julie. She is gentle, kind, endlessly knowledgeable, the patience of a saint, and is completely empathetic to the plight of a hopeless dog owner. Hugo now takes walks with "loose leash" and his outbursts towards other dogs and triggers are almost non-existent. He has a few other fears(the vacuum, blender and skateboards) that we are still actively working on, but with consistency and the tools Julie gave us, I'm confident these are things we can overcome and have a relaxed and happy companion. If you think it's too late for you, our little Hugo is 8 years old and his behavior has improved leaps and bounds. Julie's commitment, compassion and dedication to helping owners and their pets sets her apart from everyone else. She has been such a gift to our little family and we truly can't thank her enough!
Colleen Morin
Hugo's Owner