Kobe
I can't recommend Julie enough! She has provided the perfect direction to start my young lab on the right track. Everywhere I take my dog people are amazed at how well behaved he is, especially for a puppy. The methods that Julie and Josh use truly work and I am so happy that I contacted them. My dog also recently spent a weekend boarding at the Academy and was 100% confident that my dog was well cared for and safe. Thank you and congratulations on launching such a great business!
Jessica Jennings
Kobe's Owner
Leo
We recently sent our 8 month old German Shepherd to Julie and Josh for boarding and training. They were (and are) excellent at communicating with us about Leo, especially through posting pictures/videos of him! Something I loved since I had never left him for more than a day or two. Leo is a much calmer dog now, no longer always pacing the house/on high alert during walks, feeling like he has to protect us from everything and anything. He has always been a sweetheart, but his strength and drive made for some challenging walks and restless days around the house. Julie and Josh taught Leo "Heel" and "Place" and it's made for a big shift in our household. If/when we need any further training/training assistance with Leo we will be contacting Julie and Josh!
Aimee Smith and Jeff Pernitz
Leo's Owner
Brody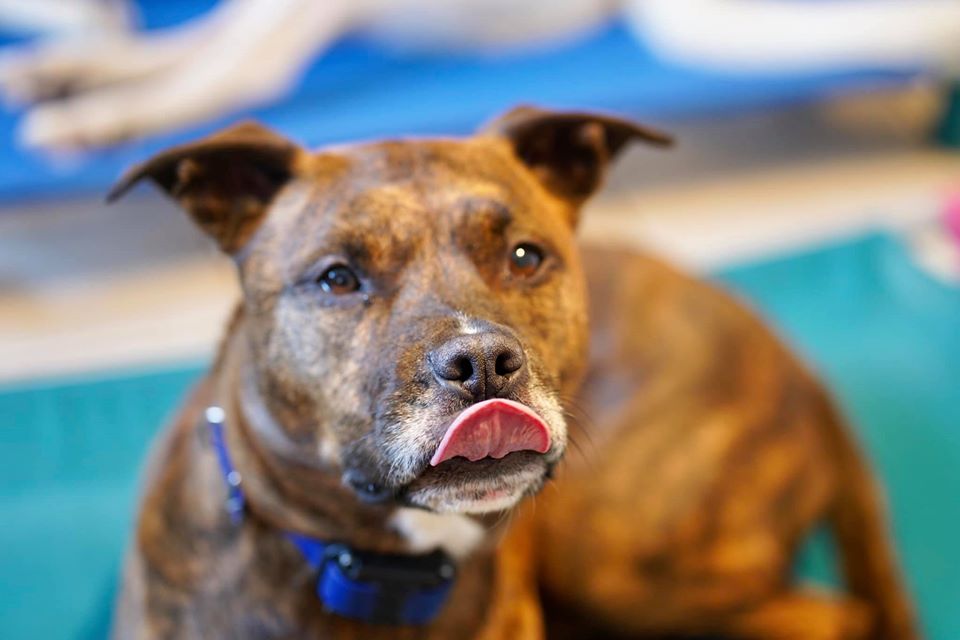 I could not be happier with the changes I see in my dog! We brought Brody in for a two week board and train to help work on his behavior issues; during a recent trip he ran right out the front door and ended up in the middle of a highway! He would also lay flat at the sight of another dog and refuse to move. After we brought Brody home he was a new dog….he now walks with me off leash around the neighborhood and completely ignores all of the barking dogs we walk right past! He stays on place when company comes over instead of jumping all over them. Brody is so well behaved he recently spent almost the entire weekend outdoors in a yard without a fence and was able to ignore the neighbor's dog and cat and stay right by my side with just a few commands. This is the best decision in dog training I have ever made, I wish I knew about this place 5 years ago when I first adopted Brody! He enjoys so much more freedom now that he understands what I am asking him to do. I no longer worry about whether I will be able to safely bring him with me when we travel.
Erin and Steve Severe
Brody's Owner
Oakley
I highly recommend Julie and Josh. I have a 4 year Parsons Russell Terrier. She was very high energy and very anxious. Walks were awful she would pull want to see everyone and then she would try and attack passing cars. She was the same on car rides, She would try and get the cars. After a 2 week board and train she is home and doing wonderful. The go home process is so nice. We talk and they spend time teaching us all the commands. Plus while they have your dog they post a lot of videos so you can watch them. Currently today she walked without a leash in heel and did work in our court without leash. And she just got home the week before Thanksgiving.
Carol Merritt Lewis
Oakley's Owner
Becca
I spent a week at Julie's K9 Academy as a shadow student. I saw everything….from how the kennel room is set up, and how they work through stubbornness in the dogs, to how they structure the dog's day and how they teach the owners at go-home sessions. The dogs in their care are very well taken care of and trained! Each dog is given focus and time. They are skilled at trouble shooting every issue the dogs throw at them. Highly highly recommend Julie's for your dog! You will love the results, and your dog will live it's very best life with their training structure!
Becca Wood
Shadow Student