Ginger
My dog Ginger just finished training with Julie and Josh and we just feel so blessed to have found them. Ginger is almost 8 and a bit set in her ways, they were so patient with her. I can't wait to continue using all the awesome tips and skills we've learn so Ginger and I can go on awesome adventures together. I highly recommend Julie's K9 Academy.
Amy Pelfrey
Ginger's Owner
Sidon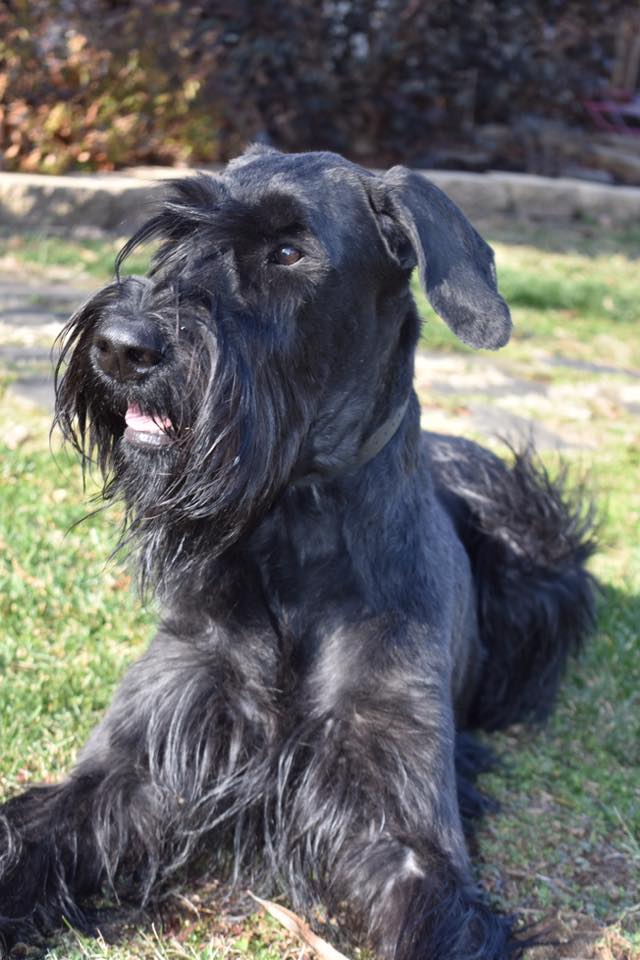 Julie and Josh have been a true blessing training our Giant Schnauzer Sidon. The place command is awesome! He politely walks with us and comes when called. I was lost before Julie and Josh stepped in! I highly recommend Julie's K-9 Academy!!!
Dawn Rodgers
Sidon's Owner
Riva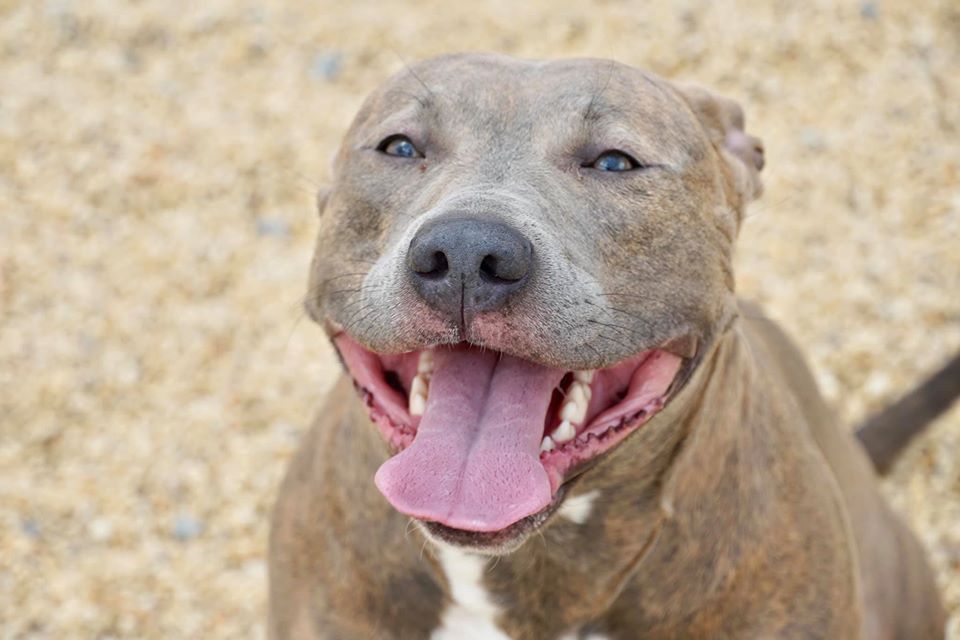 Riva was an absolute wild child. She had a big heart. She just couldn't contain her excitement at times and it made her uncontrollable. After Julie and Josh had her for two weeks she came back completely turned around. Still the fun and excited puppy she was but with sharp guidance and obedience. I can take her absolutely anywhere now and get so many compliments on how well behaved she now is. I'd recommend anybody and everybody with a dog to come here and see the difference.
Oliver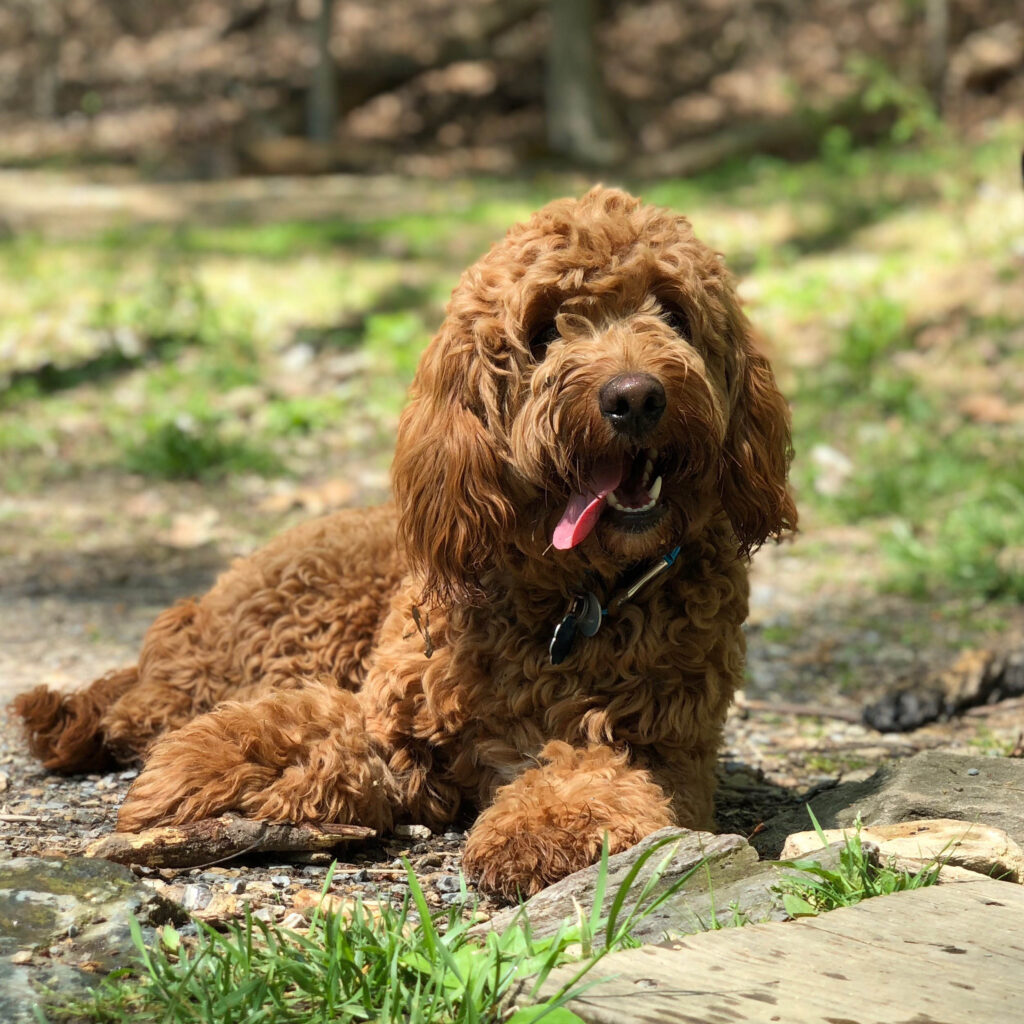 We are truly amazed at the hard work that Julie & Josh put in to train Oliver. Oliver is an extremely stubborn 9 month old Miniature Goldendoodle, with a lot of personality and selective hearing. Julie & Josh were able to to break through & teach him basic commands, obedience, as well as teach us how to be strong owners. While he was boarded, videos were posted to keep us updated on his progress. It was very encouraging and exciting to see the transformation. We would have never dared to bring Oliver to outside events, but now he is able to go to breweries, restaurants, & off leash hiking. Julie's K9 Academy changed our lives and helped us build a solid relationship with Ollie. With Julie & Josh's patience and understanding, we were able to communicate comfortably all the issues we were experiencing. These included pulling on the leash, not listening to basic commands, eating non edible items, jumping on people, & biting. They were able to meet all of these needs & keep Oliver's personality intact. We highly recommend Julie's K9 Academy for basic training sessions, and think highly of the board & train. We cannot thank them enough for all their hard work!!
Kelly Fraser
Oliver's Owner
Charley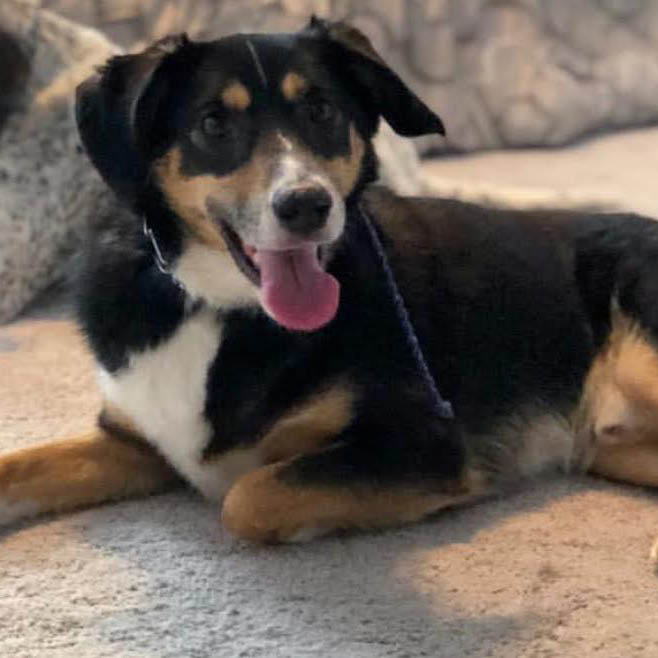 We scheduled 3 house visits for Julie to help us with our dog Charley, who was protective and aggressive when strangers entered our home. Before Julie, Charley would lunge, growl, and bark at anyone who entered our home – even people he met previously! He had already attended a two-week bootcamp with a different company, but when we got him home we didn't notice any difference at all. To be honest, Julie had to train us more than the dog. After one session with Julie he was a different dog! We introduced more structured rules in our home with Charley like using the place bed, training collar, and a crate. He is now able to stay quietly on his place bed when visitors come over, and we can relax without the fear of him lunging at our guests. If dog owners are willing to put in the work under Julie's guidance, and practice practice practice her methods, I believe ANY dog will see results! We've seen it first hand!
Dylan and Randi Shores
Charley's Owners